R.A.W: Gae Aulenti
29 July 2021 // R.A.W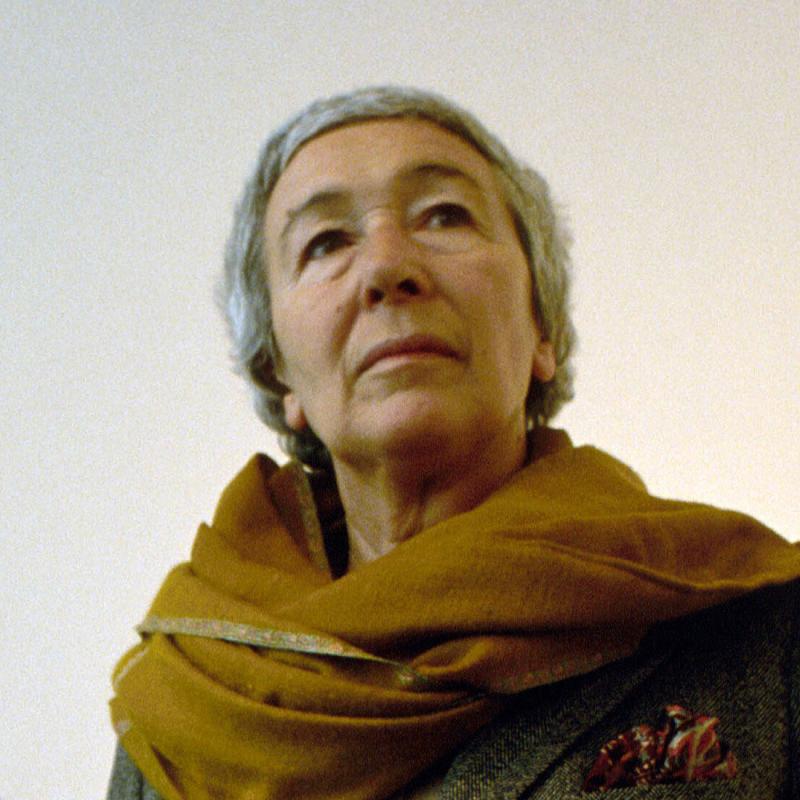 Lighting Design is a multi-faceted discipline in a sense that designing a lighting product is as significant as designing spaces with light. With a small experiment by Humphry Davy to develop an electric bulb to the modern-day LEDs, the evolution of lamp design is quite interesting to look at. The history of design in general can be traced back from the evolution of lamp design with different shapes, materials & styles.
The different historical eras gave rise to different styles of design being evolved such as Art Nouveau, Modernism, Art deco, Mid-century modernism & Post modernism to name a few. Neo-liberity Movement was one significant design movement which evolved in the late 1950s as an antidote to International Modernism. Gae Aulenti was one of the few women designing in the postwar period in Italy, to have led the Neo-liberty movement that blossomed into an entirely new type of design philosophy which encouraged a revival of individuality and craft. Gae insisted not to limit oneself as a designer to one particular style but to practice freedom of expression.
Defying her parents wish to be 'a nice society girl' Gae went on to study architecture at Polytechnic University & graduated in 1954 as one of the two women in the class of 20. A multidimensional designer, she designed buildings, interiors, lighting, furniture, theatre scenery. In 1979 she severed as an artistic director at FontanaArte, creating timeless lamps that are still in the company's catalogue, particularly to note the Giova table lamp which shows her penchant for geometric shapes.
Gae's designs always had a sculpturally iconic presence: sometimes with a hint of semicircular motifs or futuristic forms, the designs were a fine blend of geometric forms & subtle sinuous lines. For e.g., the "King-Sun" lamp (1967) for Kartell or the "Patroclo" table light (1975) for Artemide was made using mouth-blown glass trapped in a wire frame.
Patroclo table lamp for Artemide, courtesy: Artemide
Gae designed many iconic lamps for Knoll, Fontana Arte, Kartell, Artemide & Martinelli Luce. The designs are never purely decorative, but a completion of the architectural space in which the lamps are inserted. Her iconic "Pipistrello" (Bat) lampshade (Martinelli Luce, 1965), incorporated a bat wing-shaped shade and a telescopic shaft that allowed to use it as a table or a floor lamp. Her lamp creations played a vital role in Italy's global dominance within the field of product design. Together with Piero Castiglioni () , she designed the Parola family of lamps (1980), wall lamps Diamante (1986) and Calle (1988), and the Diastema spot light (1994).
In an interview with Franco Raggi in 1991, Gae was asked to express her views on the evolution of new lighting technology entering home environment, to which she said," I still think that the new light bulbs have also deformed the concept of lighting in the home, transforming it into a space with many points of light, which reminds me a bit of processions, of madonnas; many different lights as if there had to be a light bulb for every function, while we know that the same light changes depending on what we put around it. I am against glare, and all the more so in everyday life, it seems to me that certain new lights have turned conversation in living rooms into an interrogation."
Gae received several awards for her significant contribution to the field of design such as Chevalier de la Legion d'Honneur (Paris, 1987); Honorary Fellow of the American Institute of Architects (1990); Praemium Imperiale for Architecture from The Japan Art Association (Tokyo, 1991); Knight of the Grand Cross (Rome, 1995); honorary degree from the Rhode Island School of Design (Providence, USA, 2001); Gold Medal for Lifetime Achievement (Milan).
Regarded as one of the most iconic & influential characters in the Italian & overall European Design History, Gae's unique vision & ideology contributed greatly to the evolution of art, architecture and design.