WIL Entertainment – Past Sessions
WIL Lounge at Prolight + Sound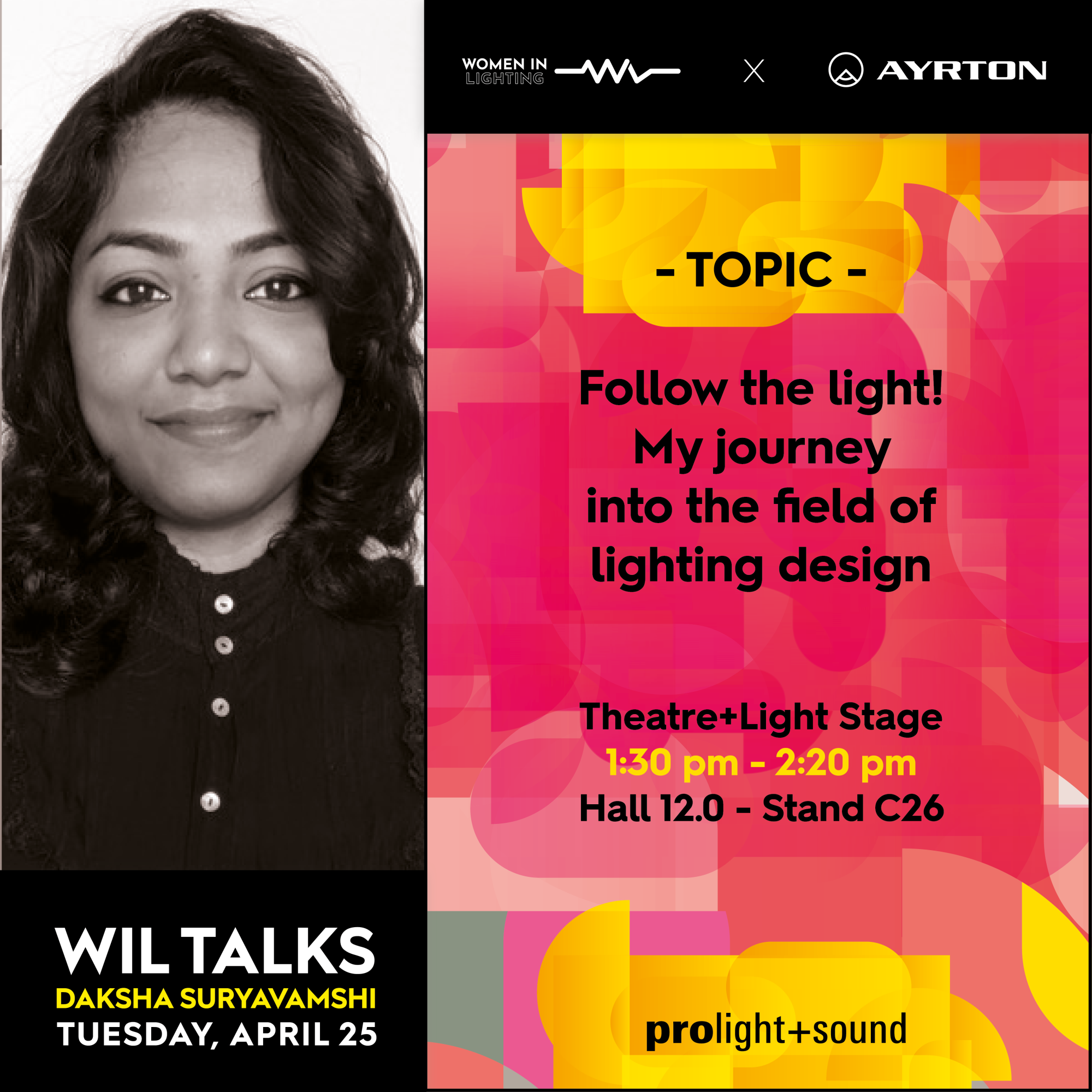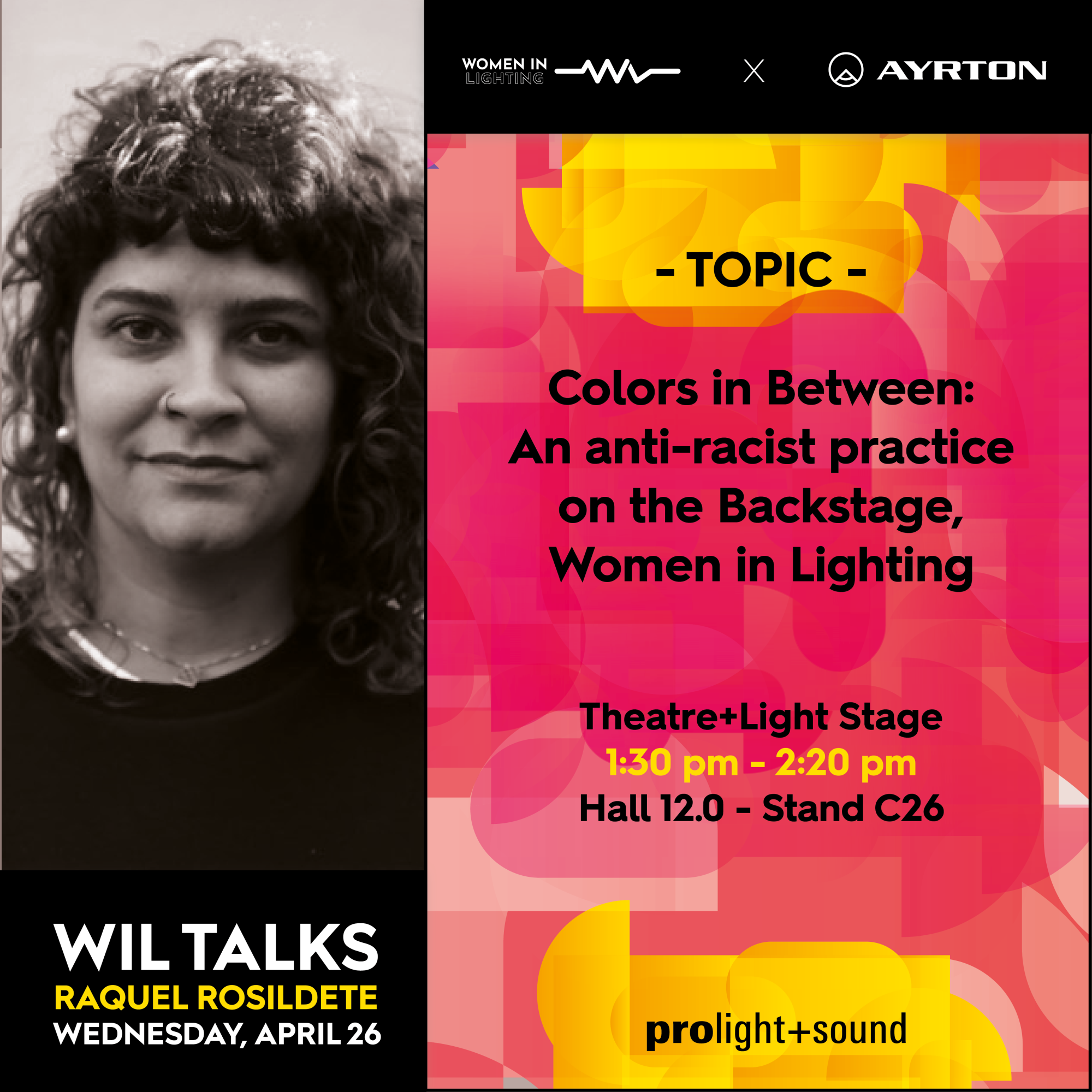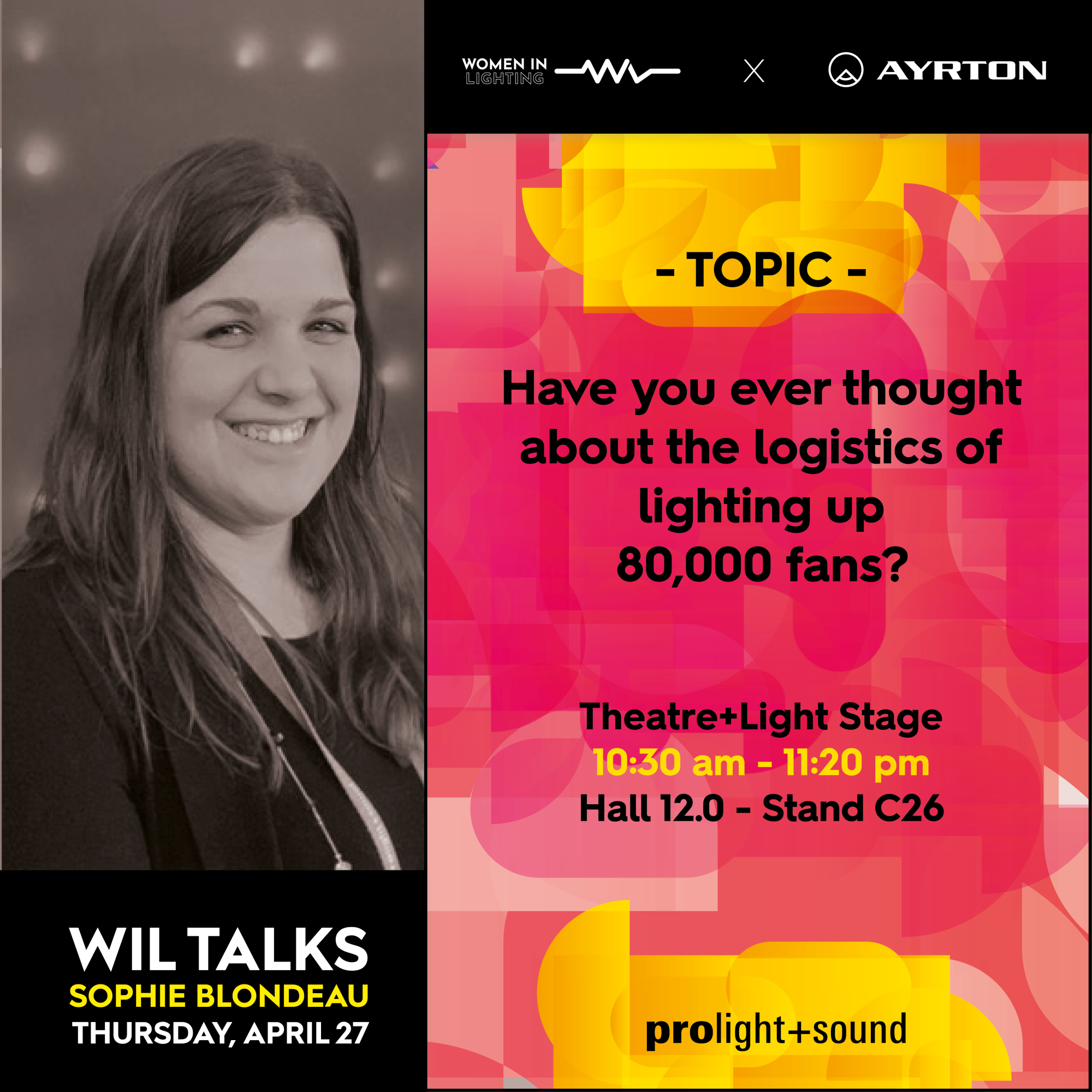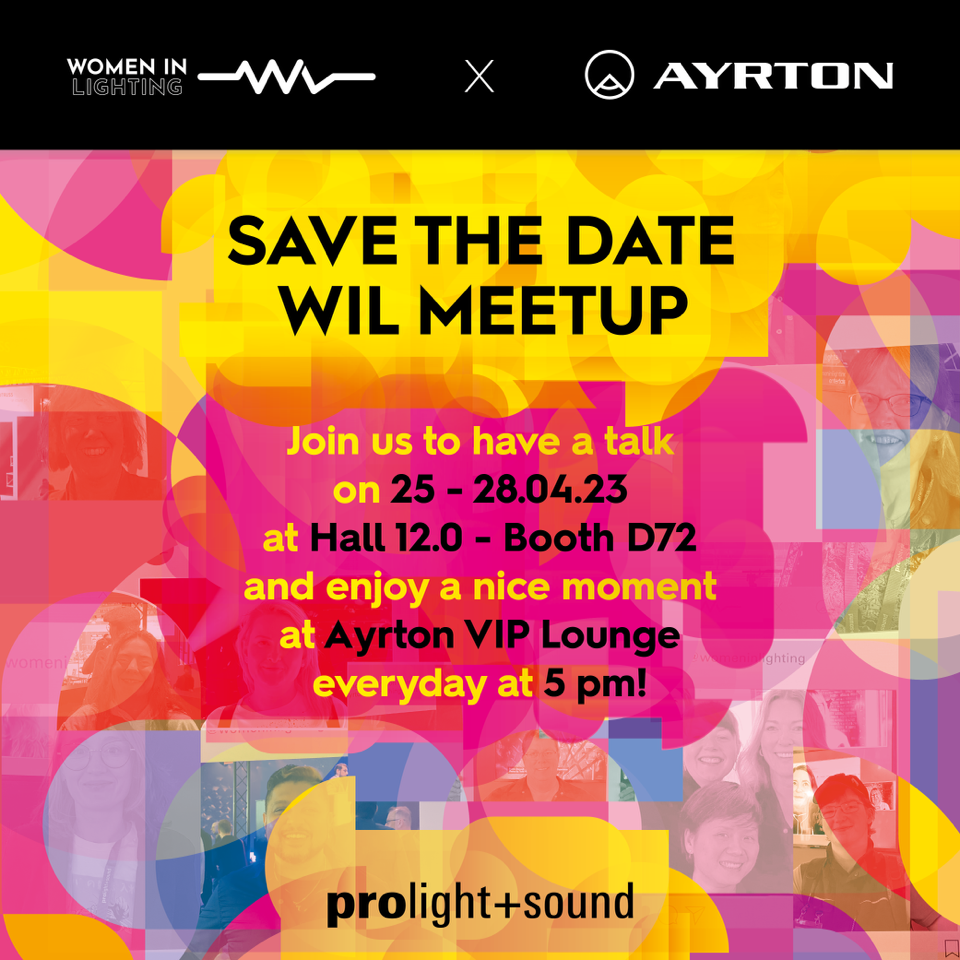 24–28 April 2023
Europe's leading fair for event and media technology, Prolight + Sound 2023 is supporting the Women in Lighting project with the premiere of the "Women in Lighting Lounge" where we will be present in person to record inteviews, discuss the project and continue to draw attention to the achievements of women in the sector and provide impetus for more gender diversity.
Meet-ups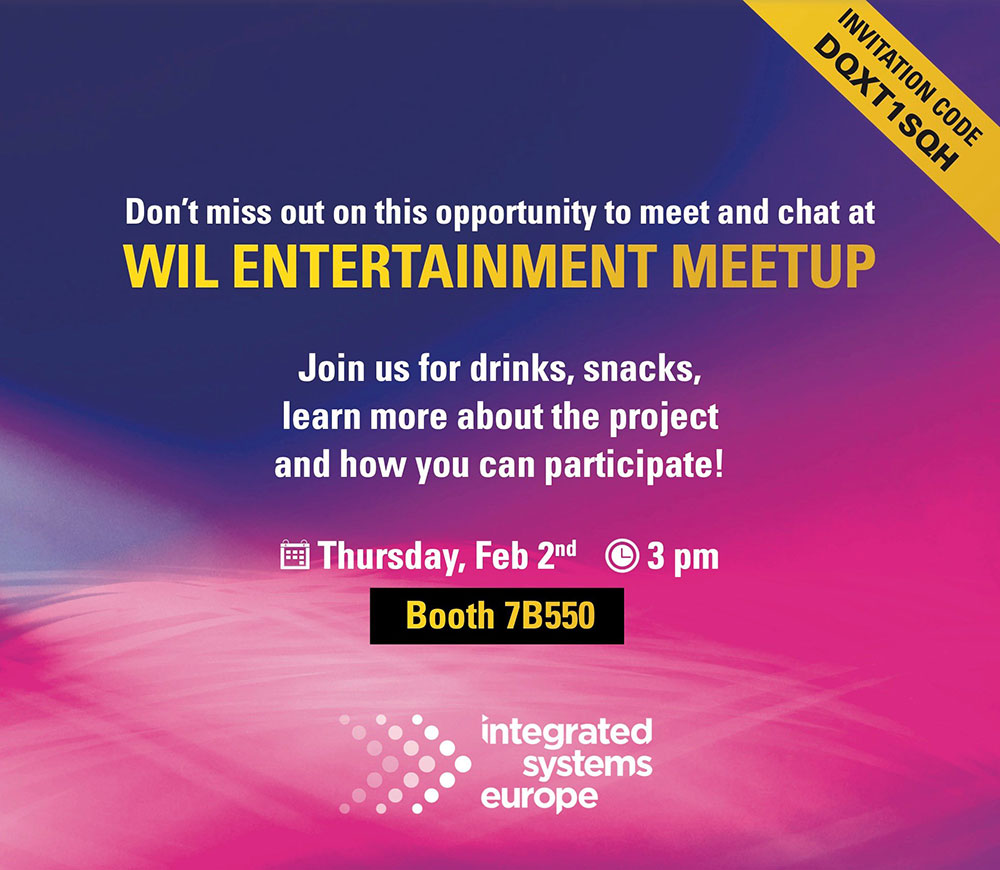 Jan 31– Feb 03 2023 // Integrated Systems Europe
For Free-Entry, please use our invitation code DQXT1SQH on the show website.
18 November 2022, 3:30–5pm // Las Vegas
LDI in collaboration with WIL, will be hosting short 30-minute talks by dynamic women in the lighting industry on a series of different topics!
Amy D. Lux: Considerations For The Built Environment
Paula Dinkel: Find Your Light
Carrie Heisler: Women in Sports Entertainment
Use this promo code for free floor passes for the show - LDI22EHP.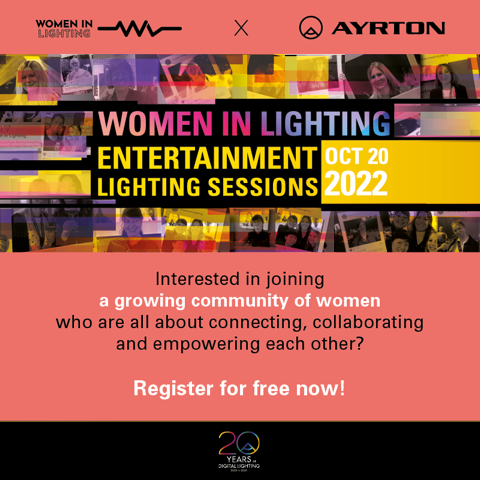 20 October 2022 // Online or Ayrton HQ (Paris)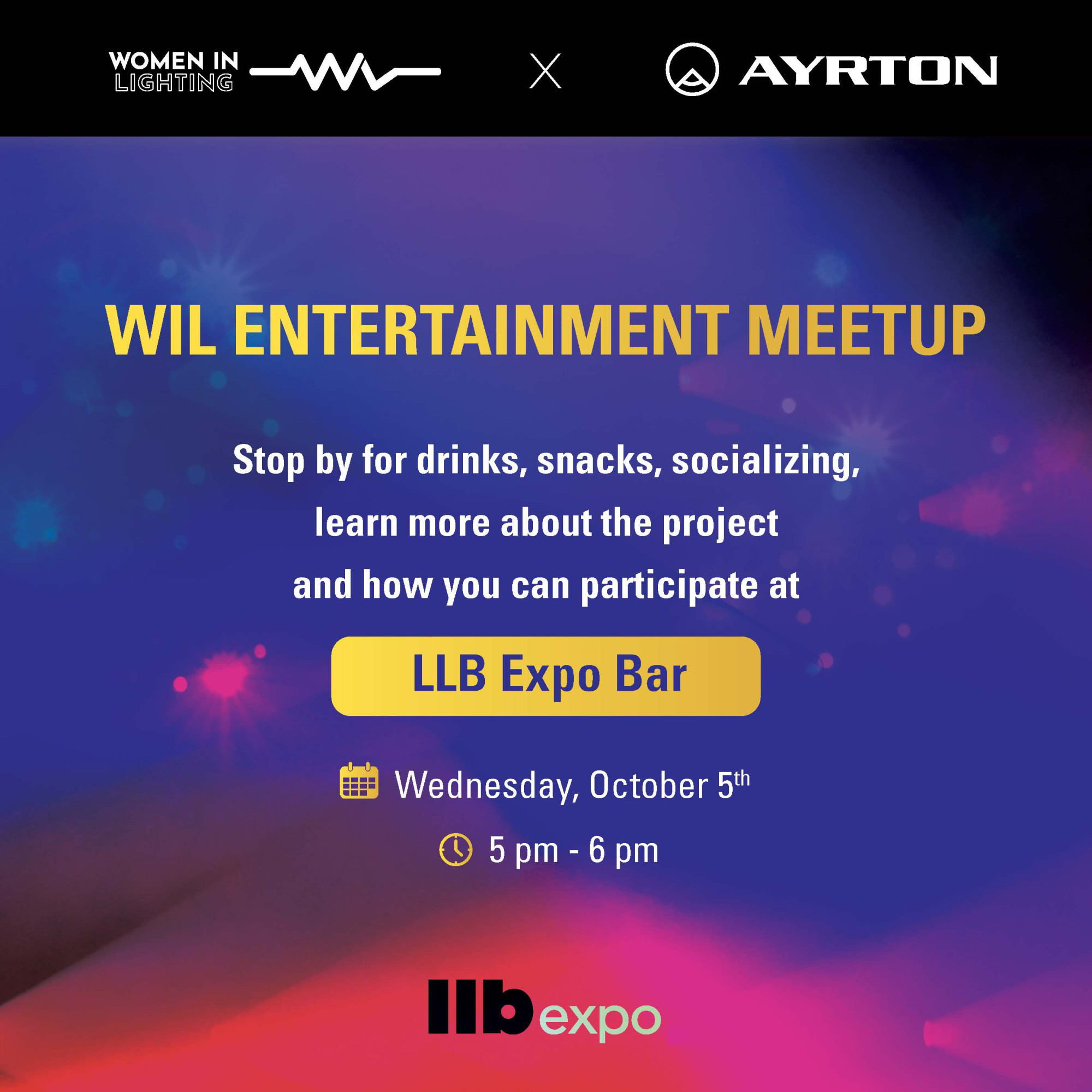 5 October 2022, 5–6pm // LLB Expo Bar, Stockholm
Moving Lights
Sept 14 2021 Online – 1PM GMT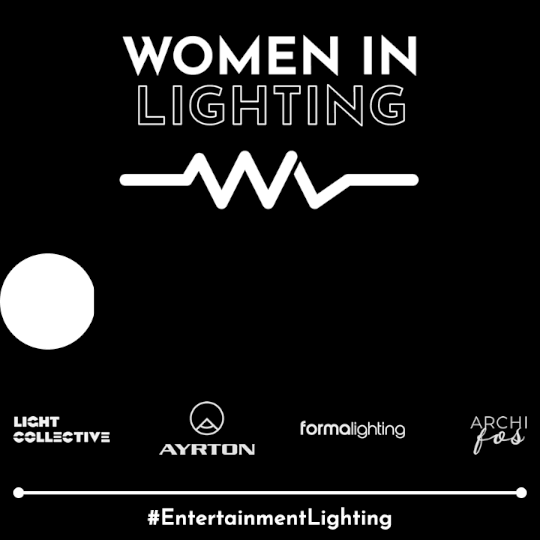 There was a live demo from Ayrton from their Paris showroom, a talk by UK lighting designer Aideen Malone, a presentation on architectural moving light products from formalighting and a talk from French designer Damien Joyeux. The session ended with a Q&A.
Any product questions can be directed to Ksenia or Linnea at Ayrto or Pietro at formalighting.