R.A.W: Aleksandra Stratimirovich
15 July 2022 // R.A.W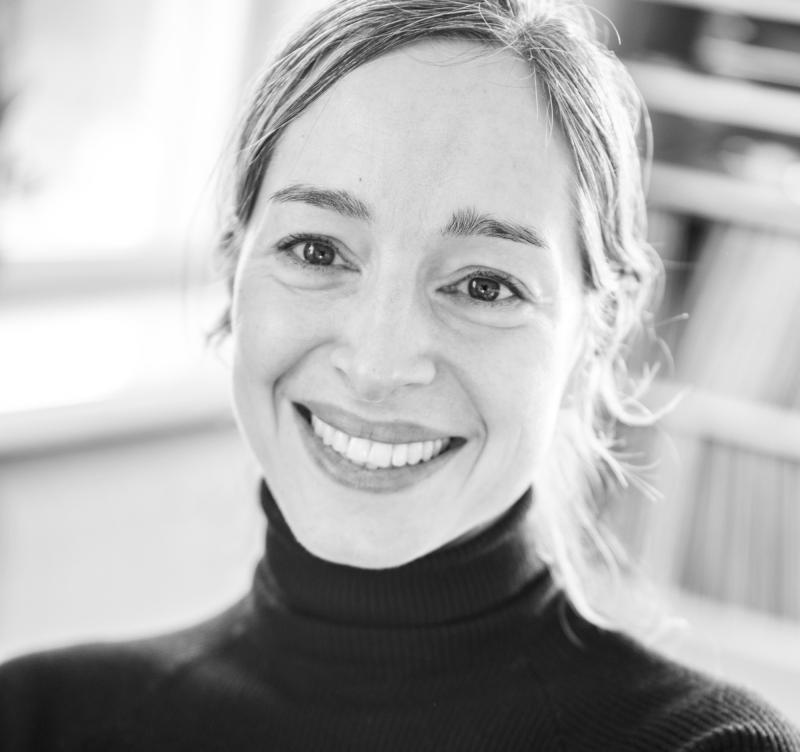 Following the interview format launched by my talented colleague Dipali, we decided to write in this and the next post about two of the brilliant women who have recently been shortlisted or mentioned in the WIL awards.
For the occasion, I had the honour of interviewing the luminous Aleksandra Stratimirovic, who creates site-specific works in public space both outdoors and indoors. She is also co-founder of the Lighting Guerrilla Festival in Ljubljana, Slovenia, and artistic director of the Belgrade Light Festival in Serbia.
This is the story of a formidable artist and person: a "physical" journey first, taking her from homeland to the base of her work and family; then artistic, putting her soul into each of her works, which "expands our physical space to infinity".
"Light is essentially a part of everything.
For me, it is collaboration with light and space that is inspiration"
When did you decide to start experimenting with light?
I actually started very early in my career. I have always been in the artistic field, experimenting with different materials, forms, spaces, expression, while surrounded with creative people, namely my family. To choose light was not a conscious decision, but a kind of necessity that took its own path.
Was there any specific incident/person that you met that inspired you in your career-choice as a (light) artist?
Primarily I felt a constant, inexplicable need and curiosity to work with light. I don't know why, since I didn't have any specific inspiration, and above all, I didn't know so much about light or light art. Light technology was a very unknown and foreign field for me. It was so distant from my world and in that era in the place where I grew up it was very much considered to be a "male" profession. To find a way where to learn and where to practice things was very difficult. It was an unreachable world at that time. So, the only way was to start doing experiments on my own and to learn from my mistakes.
Did you face any obstacles as a female designer in your early days while pursuing your career? If yes, how did you overcome it?
Oh yes. Especially as a younger female light artist I faced disrespect so many times through ignoring, professional belittling, even harassment. This was in addition to my personal situation — where as a young woman I moved to another country (Sweden) to start a new life in an unknown place; like a new-born, learning about a new world, new language, new culture, trying to keep on following my inexplicable need to work with light.
In those confronting situations, I would always say to myself how I can learn in spite of these difficult situations. It's challenging, but I gained a lot of experience, and learned to be tougher. My approach was to focus on positive moments as well as my own inner progress, to keep active and dynamic instead of devoting time to reflecting on unfair and unpleasant professional situations. But that tactic doesn't always work. From time to time you crack inside and then it takes time to heal back. In fact, being disrespected and mistreated without any reason is not productive. It is just a waste of one's time and energy which you could put towards something more constructive and more important. Luckily, there is always a bigger majority of professional people, great colleagues that make life so inspiring. Those people make me grow and develop.
What was the very first experiment/project with light like? Can you elaborate & share your experience?
It was in my early 20s. My sister Ljudmila, who always had many exciting projects, gathered us in the experimental theatre group "Hats theatre". We both had just finished studying at the Art University in Belgrade. The war in Yugoslavia was at its peak. Our theatre group was spending days and nights in a small theatre which let us use their space, since the war closed all cultural activities. It was there we lived our parallel, magical world in an awful and destructive reality. With very simple, basic tools I started using light to create magic. We expanded our physical space to infinity, to the size of an immense cosmos. I believe I encountered the power of light at that point.
What is your thought process in developing any kind of light-art installations? Any specific preference to materials/colours/techniques that you have?
My work is mostly site-specific. I create artworks for specific spaces with the intention to share experiences with visitors. The first steps are learning to know the space and its functions and its needs to be able to formulate artistic vision. Materials and techniques vary in achieving an artistic vision.
Any specific project that is very dear to you?
Honestly I love all my projects. Each one is unique, created with passion.
Can you tell us about any feedback that you get from the general public that makes you feel happy about the work that you are doing & makes you realise the difference you are making through your artworks?
It is very beautiful to get confirmation from the general public who experience inspiration and enjoyment through my work. Light is a very powerful tool to create magic. This magic can be on different levels, providing different types of power and meaning. Especially the light works I did for hospitals, nursing homes, and schools seem to make a difference.
"Light is always an important part of my work. Either I use artificial light as a material to create with, or I "collaborate" with natural light"
What message would you like to convey to the upcoming generation of stage light-artists?
Be curious and enjoy your work. Never give up if you truly feel that you need to follow your path.
Alexandra opened the doors of her Swedish atelier to me years ago and has continued to inspire me ever since. You can read more about her amazing work at strati.se
––
R.A.W Blogger
Martina Frattura