2021 WIL Activities
2 September 2021 // Activities
We are going to be a bit quiet in August but are coming back strongly in the Autumn. In September, Aryton and formalighting will be holding a workshop on moving lights and we will have another special online ambassador session in October. We will celebrate International Men's Day in November and there are plans for a social event for all in December. Please look out for details and dates in the newsletter and get in touch if you want to be involved in anything.
9 SEPT 2021 7pm – MILAN, ITALY
During Milan Design Week, the light installation "Hacking With Light...when evening comes" - in collaboration with Moroso and formalighting, will be the stage for the meeting organised by Women in Lighting ITALY within the Alcova Public Programme. Italian designer and ambassador for the International Women in Lighting project Giorgia Brusemini with Lighting Designer Lisa Marchesi, will be presented. Meeting moderated by journalist Paolo Casicci. The evening will be an opportunity for WIL project supporters and the entire Milan lighting community to meet in person.

Sept 14 Online – 1PM GMT
WIL will be hosting a special workshop type session on Moving Lights on 14th September at 1pm UK time. This will incorporate content from both our WIL Entertainment sponsor Ayrton and WIL Project sponsor formalighting. The session will last 90 minutes and will include technical information and also a project report from a designer with opportunities for Q&A at the end.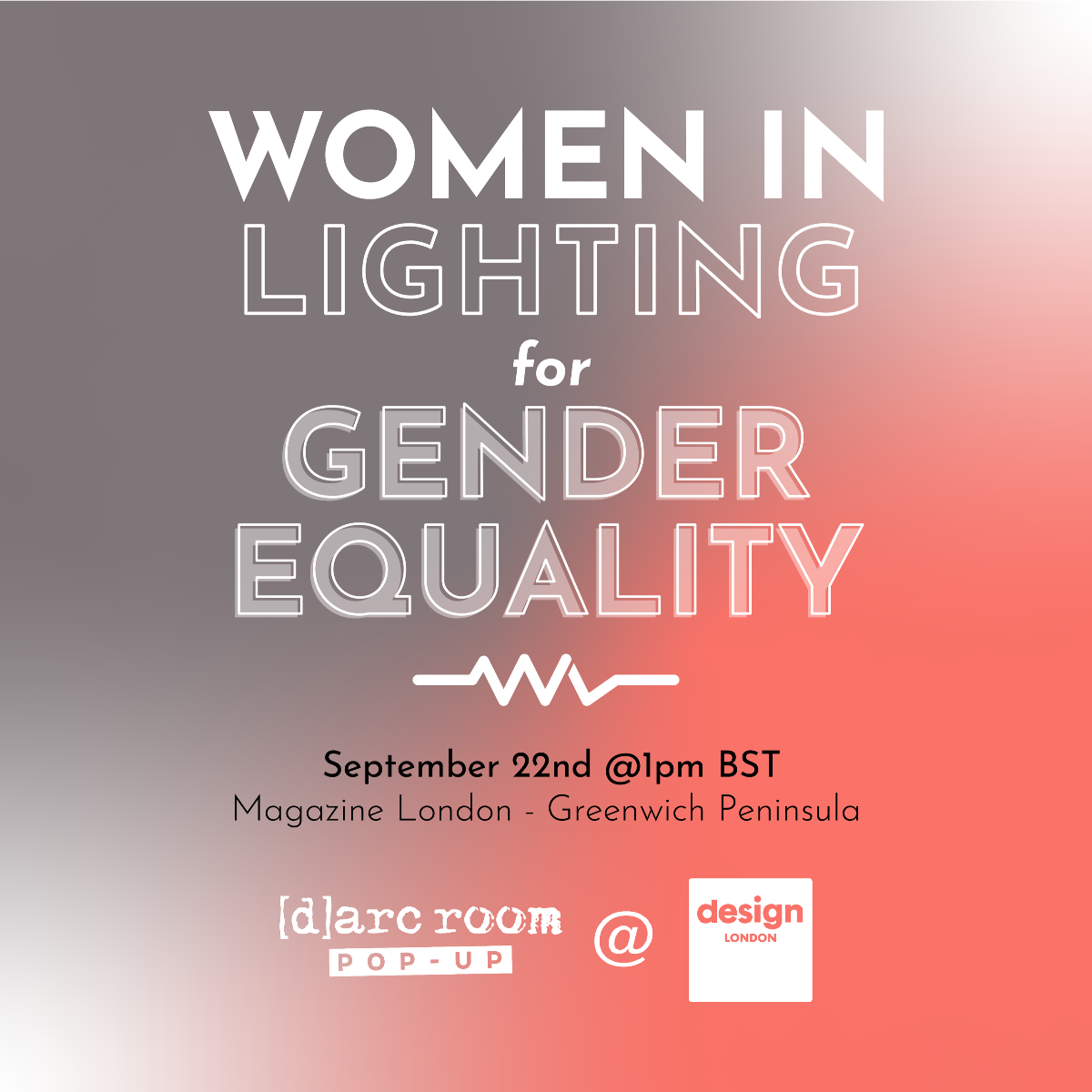 Sept 22 MAGAZINE LONDON - GREENWICH PENINSULA
Visit the [d]arc room pop up to hear the panel discuss Gender Equality in the Lighting Industry. The 50:50 panel includes Krishna Mistry (Mistry Lighting), Ruth Kelly Waskett (Society of Light and Lighting President, Hoare Lea), Marcus Steffen (Marcus Steffen Lighting Design) and James Poore (James Poore Lighting Design) and hosted by Sarah Cullen, editor of darc magazine. Inspired by the survey undertaken by WIL UK, the panel will talk about issues such as women in leadership and the gender pay gap, women and work/life balance, company policies and motherhood. Also how men and women can fight gender bias together to make the workplace better for all.
Past events
WIL Russia Talks
WIL Russia held a talk about the career of a lighting designer: where to start, where to study, where to go to work and how to build a personal brand. Moderated by Kseniya Kosaya (QPRO) and including the following speakers; Sofia Kudryakova (QPRO), Daria Chirimisina ("Culture of Light" ), Stanislava Kotlyar ("Alphabet of Light", Olga Tokarchuk (LiDS) and Valeria Gorelova (Wavelength). Their first You Tube live recordings can be found here and here. (In Russian)
Aug 5 4pm IST
What is it about the lighting profession that has helped women to succeed? It could be argued that in lighting, unlike other design disciplines like architecture or interior design, women have played a greater role in shaping the profession. This session provides a deeper understanding about the role of women and their experiences in the Indian lighting industry from the IALD India and WIL India.
Eliza Van Cort – A Woman's Guide to Claiming Space
June 30th 6.30 BST
hosted by UK WIL ambassador Carmela Dagnello. This one won't be recorded or re-shared so you need to join live...
June 22nd 2pm BST
New WIL partner Designers Mind is hosting a conversation with Women in Lighting about the work culture in our industry and the impact it has on our wellbeing. Join Kaye Preston, Kael Gillam and Martina Frattura (R.A.W blogger) here.
June 17th 5pm BST
Thanks to Francesca, Sophie, Marien, and Alana for the How Queer session. They shared from their experience and also provided a history of the queer perspective, current struggles, and definitions for any who are curious to better understand their friends and colleagues under the LGTBQ+ umbrella and to help us to make sure that we are inclusive of all women and gender non-conforming individuals that form part of our community.
Support links & Session Recording
10 June 2021, 1pm BST
We celebrate the WIL Award recipients with an online event – watch live and share your comments on YouTube.
8 March 2021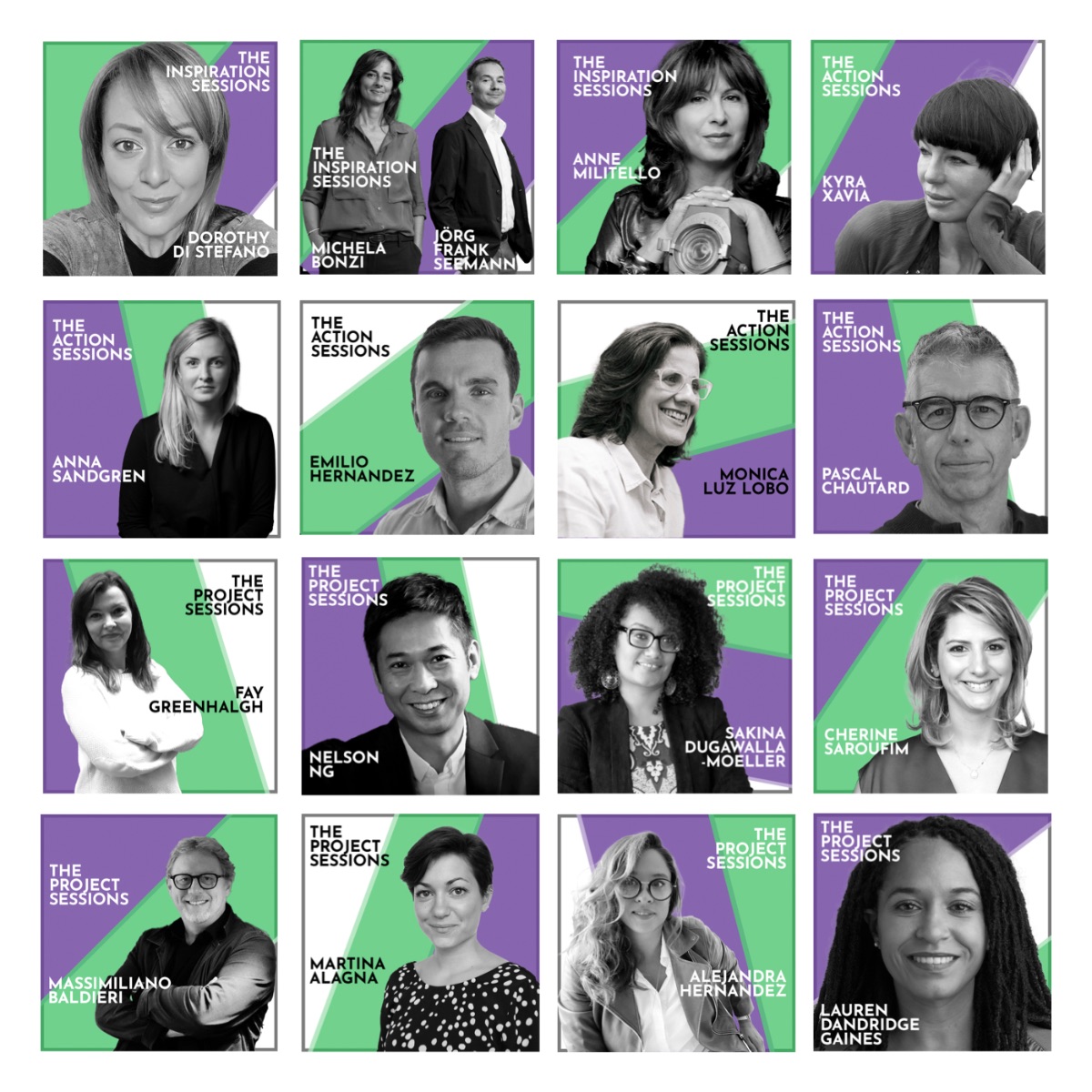 The Global Gathering event is an online event to celebrate International Women's Day, the 2nd anniversary of the project and to connect our growing network and community together. All are welcome.
28 January 2021, 12 noon GMT
Women in Lighting are proud to host Dr Shelley James on her mission to share the latest research and, more importantly, practical solutions, so that you can stop your lighting harming your kids - and help them to learn at home. Dr Shelley James has a PhD from the Royal College of Art and is an international expert on light and well-being. She recently appeared on the award-winning BBC series Innovations that Changed the World and on the webinar series the Neuroscience of Light.