First Italian roundtable of WIL
11 October 2019 // Activities
The first Italian round table of the international project WIL was held on September 24th in Milan. It was organised by the ambassador for the project in Italy, Giorgia Brusemini, designer and founder of the blog "Ogni casa è illuminata".
The meeting was hosted at the Italian headquarters of formalighting company, which supported the project from its inception. Twelve professionals working in the lighting sector sat around the same table. Their skills were: planning, teaching, journalism, production, art and research.
Were present:
Camila Blanco, lighting designer, Milan
Giorgia Brusemini, designer and light designer blogger
Daria Casciani, dottore di ricerca e lighting specialist, Milan
Simona Cosentino, lighting designer, Turin
Claudia Giacomobello, lighting designer, Milan
Giusy Gallina, lighting designer, Turin
Liliana Iadeluca, lighting designer, lecturer, artist, Genoa
Marta Naddeo, decorative lighting fixture designer, Mogliano Veneto Tania Rossini, lighting designer, Turin
Stefania Toro, lighting designer, Genoa
Sarah Elise Sartore, lighting designer, Milan
Giordana Arcesilai, lighting designer, Bologna
Tania Rossini, lighting designer, Turin
Giorgia Brusemini said:
"This has been a meeting of comparison with a first part of the professionals who in these months, after the launch of March 8, have approached the project with interest. After months of contacts through the social platform, email and phone calls it was definitely time to meet and start working on possible future concrete steps aimed at the enhancement of Italian professionals in this field of work. For example, in past July, we were invited by the Order of Architects of Massa Carrara for an intervention within the "Donne e Architettura" (Women and Architecture") exhibition. In that exhibition we presented our international project and the lighting designer from Turin, Simona Cosentino, told to architects in there how a lighting design project is developed."
The ambassador also declares:
"We are now over 64 ambassadors in the world and, thanks to the help of Light Collective, we are able to update ourselves and discuss the developments of the project in each country.
During this first Italian meeting the primary objectives were clarified, which are:
Contribute to creating and supporting an international database to give visibility to Italian professionals in the lighting sector. Given that almost 50% of lighting designers are Lighting Designer women, the main goal. Furthermore, we aim to ensure that they get 50% visibility and that there can be a balance of presence as conference speakers, committees and juries. The intent is to create models to follow, balance balances and encourage women to choose to work in lighting.
Enhancing and raise awareness of the role of the Lighting Designer Projection already widely recognized in an international context, but still little known in Italy."
During the meeting, in support of the initiative, they connected using Skype: APIL President Susanna Antico and directly from Sweden, Lighting Designer Chiara Carucci.
Milan, 27/9/2019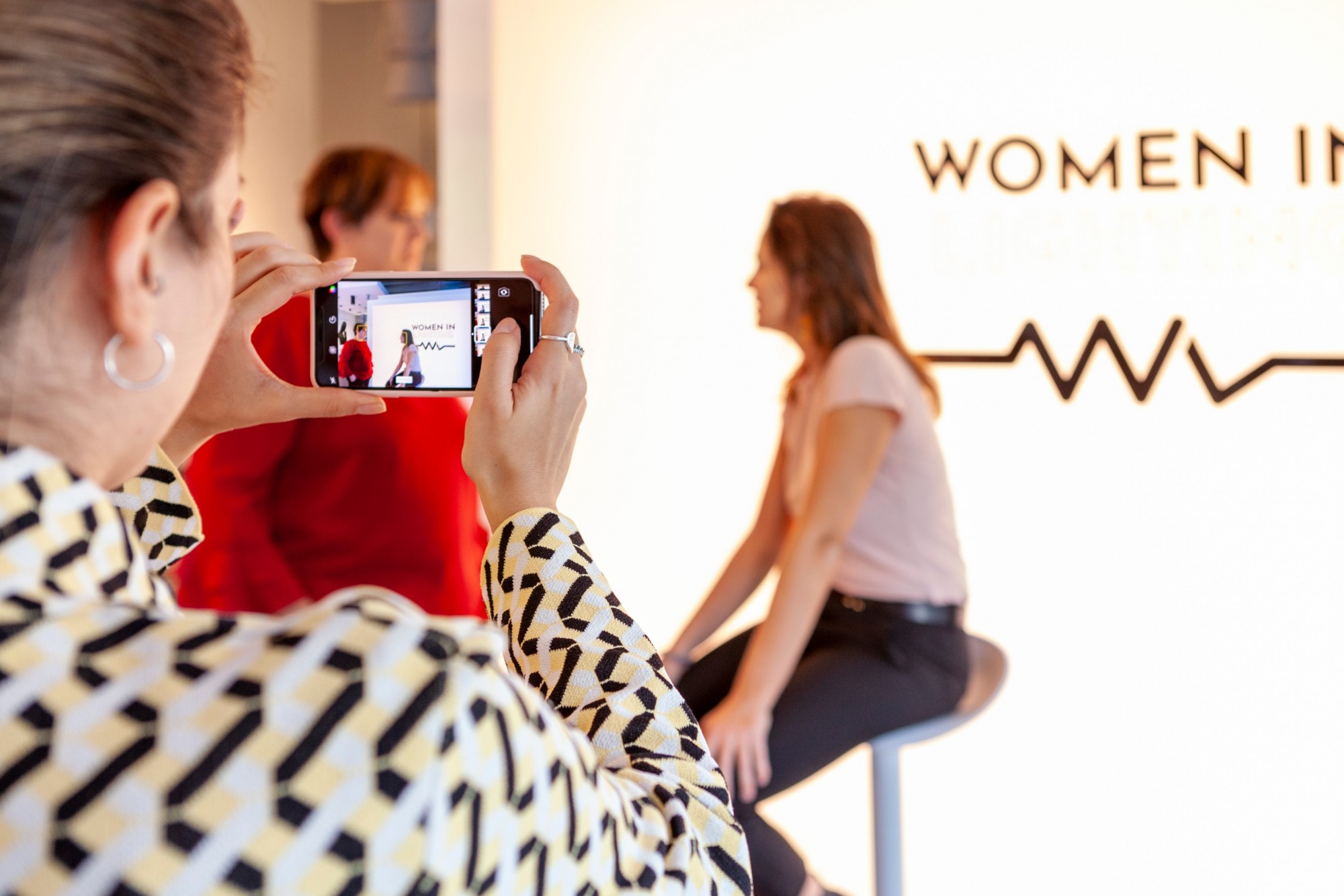 Photos courtesy of Simona Monfrinotti. More photos of the event can be found here.